commencement
Jorge Rodriguez: Learning and Teaching "the Art of Living"
Prioritizing self-discipline, service, and faith, Jorge Rodriguez has all the necessary tools to achieve his ultimate goal: living a beautiful life.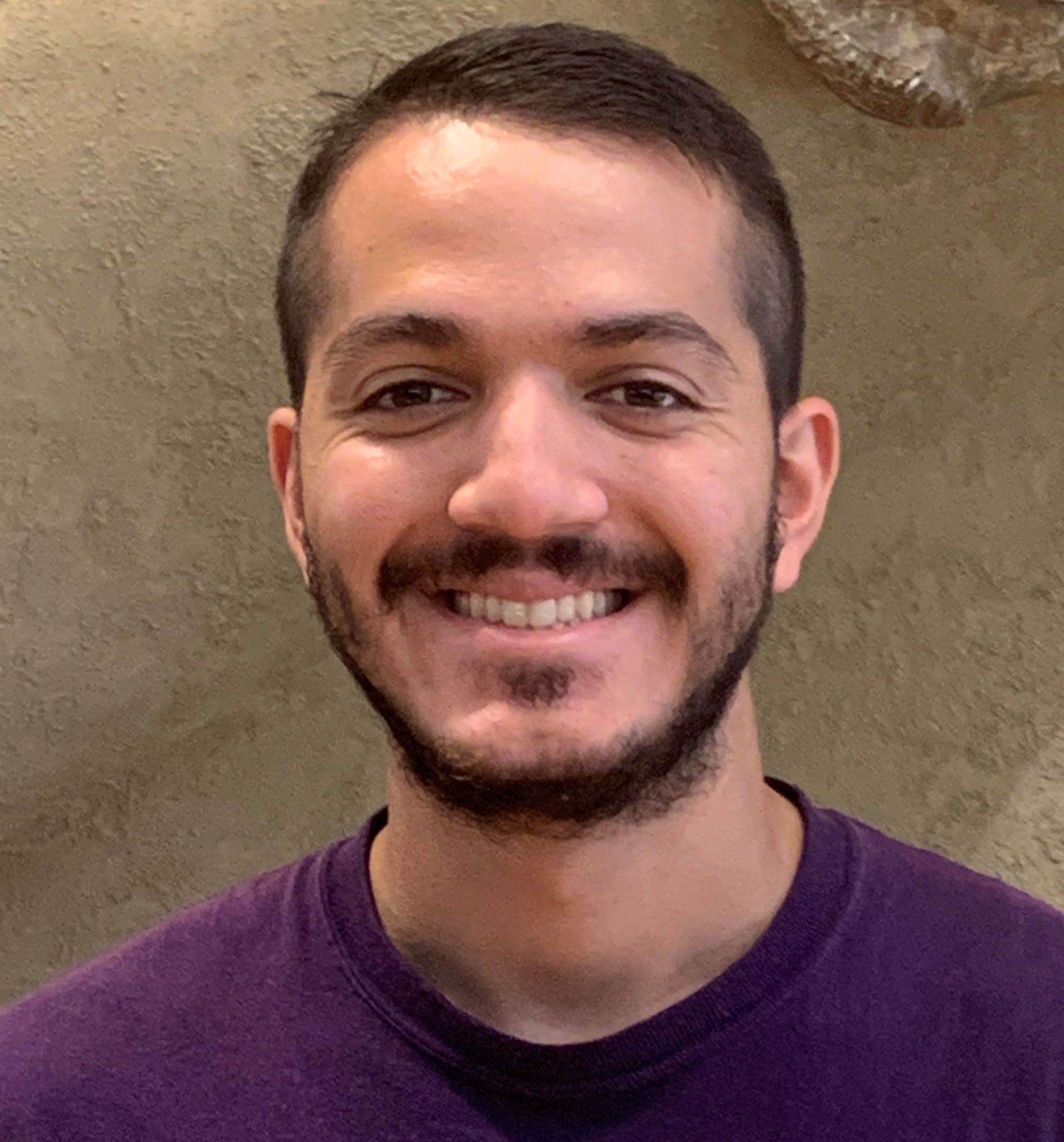 "Think of holding a flower in your hand. Beautiful flower, open-palmed. And you just behold it, you gaze at it. You enjoy its beauty," Jorge Rodriguez '22 said, offering an analogy for his personal sense of self-discipline. "But when you're not disciplined, you're clenching the flower in your hand, you're grasping at it, and then you can't see its beauty."
This was just one of the many seeds of wisdom sprinkled throughout my two-hour conversation with Rodriguez. Topics of discussion included the joy of poetry, the role of religion, and what it means to be fully human. There's no doubt that the literary-minded philosophy major has a penchant for the big questions of life.
Minutes after sharing his flower analogy, Rodriguez took a long pause, eyes skyward, deep in contemplation of one of my questions. The May sun beamed on the Frost balcony, a breeze blew the cherry blossom trees down below, a bird chirped.
Then, without any warning, Rodriguez made an untranscribable sound akin to the gobble of a turkey. "I make random filler noises," he explained between spurts of self-aware laughter. "You're not gonna put that in, right?"
There's no question of authenticity with Rodriguez. And this strong sense of self has fueled his development into a dedicated scholar, a servant to those in need, and a caring mentor and friend. As the ultimate source of his dogged pursuit of what he calls "the art of living," Rodriguez credits one pervasive factor: his unceasing dedication to the Catholic faith.
Finding Faith
Rodriguez's faith was not always his own. In Puerto Rico, where Rodriguez lived until age nine, Catholicism is part of the culture. But beyond his religion, the Spanish language, and his family, Rodriguez doesn't retain much from this period of his life. He didn't leave behind many friends when his family moved to Cary, North Carolina — just outside of Raleigh — after the 2008 financial crisis wreaked particular havoc on Puerto Rico's economy.
Though the transition was jarring for his parents, who had to give up the home they had known their entire lives, Rodriguez had little trouble assimilating. His time in a dual-language school meant that he had a strong command of English, and his love for basketball made it easy to make friends at the neighborhood park.
Catholicism had yet to become personal for Rodriguez — it remained something only instilled in him by his parents. So when his father decided that he would attend a private Catholic high school, St. Thomas More Academy, rather than the local public school where all of his friends would go, Rodriguez was understandably apprehensive. But he now regards the decision as life-changing.
At St. Thomas More, Rodriguez experienced, for the first time, the transformative power of religious faith. "They're doing this as more than just a set of rules," he said of his new Catholic role models. "It was about this encounter with God and this invitation. I was like, 'Do I accept and live my life differently? Or do I just go back to my old ways?'" Rodriguez decided to embrace his personal relationship to his religion.
The rest of Rodriguez's high school experience went smoothly. He found community on the basketball team, which he played on all four years. And his academic interests broadened as he took courses on topics including World War I, ballroom dancing, and the moral philosophy of Jane Austen's works.
When it came time to select a college, Rodriguez was torn between Amherst and Davidson College. In addition to the colleges' locations and academics, Rodriguez's faith proved to be an important factor. He recalled being told by a Catholic representative from Davidson that it was "'super easy'" to be Catholic at the school. "I actually got taken aback by that because it's not supposed to be easy. It's supposed to be a very difficult thing," he said. So despite knowing that it would be harder to practice his faith at Amherst, Rodriguez embraced the challenge.
Building Bonds
Remaining connected to his faith wasn't the only challenge Rodriguez would face at Amherst. Upon his arrival, he was overwhelmed by the wealth of social opportunities available to him. "Your first week of school here, you're staying up late; you're talking; you're meeting people; you're saying 'hey' to everyone you meet. … I started to notice the starts of my days were getting later and later," he said.
Rodriguez soon came to a realization: He had to be aware of his own limitations. "What am I going to cut off so that I can choose life-giving activities? What boundaries am I going to set for myself?"
He began to carve out time for sleep, time to focus on his coursework, and even time to get sunshine ("a basic human need," he said). Above all, he made time for prayer — for God. "That was the foremost of all, because I knew, for me, that's the top priority. If that falls, everything else falls," he said.
But his self-discipline didn't leave him socially isolated. Rather, it made the time Rodriguez set aside for connecting with others even more valuable.
And he formed some of his deepest connections within the Newman Catholic students associations of both Amherst and UMass, where he found other students just as committed to their faith. He summed up his experience with the communities in two words: "laughter and joy." Amid this environment, Rodriguez's own faith continued to flourish.
Interestingly, some of Rodriguez's closest friends are people who don't share his faith. He sees value in "having those conversations with people who have distinctly different worldviews, where they don't agree."
The Covid pandemic, which hit during Rodriguez's sophomore spring, threatened the comfortable groove he had established at Amherst. "Socially, it was a huge factor. Friendships don't get built quickly. They are things that develop, and they take time to flower. So friendships here that are made for a year and three quarters — once Covid hit, the gel kind of dissipated," he said.
While Rodriguez lost some connections during Covid, the pandemic also enabled him to deepen several friendships. He spent the remainder of his sophomore year and his entire junior year sharing an apartment in Sunderland, Massachusetts — a 10-minute drive north of Amherst — with two of his closest friends.
When he was finally able to return to campus as a senior, the occasion was surprisingly bittersweet: "It was a little difficult for me because I was living with my two best friends. Why would I want to leave living with my two best friends?" Nevertheless, Rodriguez appreciated the opportunity to complete his education in the setting where it had begun.
The Beauty of Learning
An eventual philosophy major, Rodriguez's first love was poetry. His literary spark was kindled in high school — he recounts that one of his teachers, Dr. Wesley Kirkpatrick, would read poems aloud in his class. The effect on Rodriguez was instant. "I was enamored, enchanted. I fell in love with the sound of poetry as I listened to it, the rhythm of it," he said.
He began to read poetry on his own and hasn't stopped ever since. His favorite poets are Gerard Manley Hopkins, John Henry Newman, and the namesake for the very library outside of which we sat.
At Amherst, he encountered a professor — Henry Clay Folger Professor of English, Emeritus William Pritchard — who utilized the same technique that had struck Rodriguez in high school. "He just taught us how to enjoy the stories, and draw the joy out of reading the story, by bringing it to life in his reading of it," Rodriguez said.
While taking a creative writing workshop as a sophomore, Rodriguez even began to write poetry of his own, a practice which he has kept up ever since.
Has he ever tried to publish his poetry? "No, I haven't. That's not what it's about for me," he explained. "I just like to create beautiful things — and share them with my friends." Rodriguez and his friends never fail to read their newly written poems to each other.
For Rodriguez, writing poetry is a spiritual outlet in addition to being a creative one: "Poetry is like a participation in God's work in the same way that I believe he created us. And, yeah, that's beautiful, right?"
Despite his deep-seated love for poetry, Rodriguez found himself drawn in other academic directions after Pritchard's retirement. He spent some time in geology classes ("Everyone's fascinated by dinosaurs," he said), which provided a respite from his otherwise humanities-oriented course load. But after taking "Ethics" and "Freedom and Responsibility" with Professor of Philosophy Nishiten Shah, he knew he had found his home.
"I see philosophy as definitely not only theoretical at all, and definitely not at odds with the same questions that religious people ask," Rodriguez said.
As a final twist in his academic career, Rodriguez began to take classes in Ancient Greek over his last few terms — initially so that he could read the New Testament in its original tongue. But he quickly gained proficiency, reading Homer's "Iliad" in its entirety this term. At the senior assembly, he was awarded the classics department prize for Ancient Greek.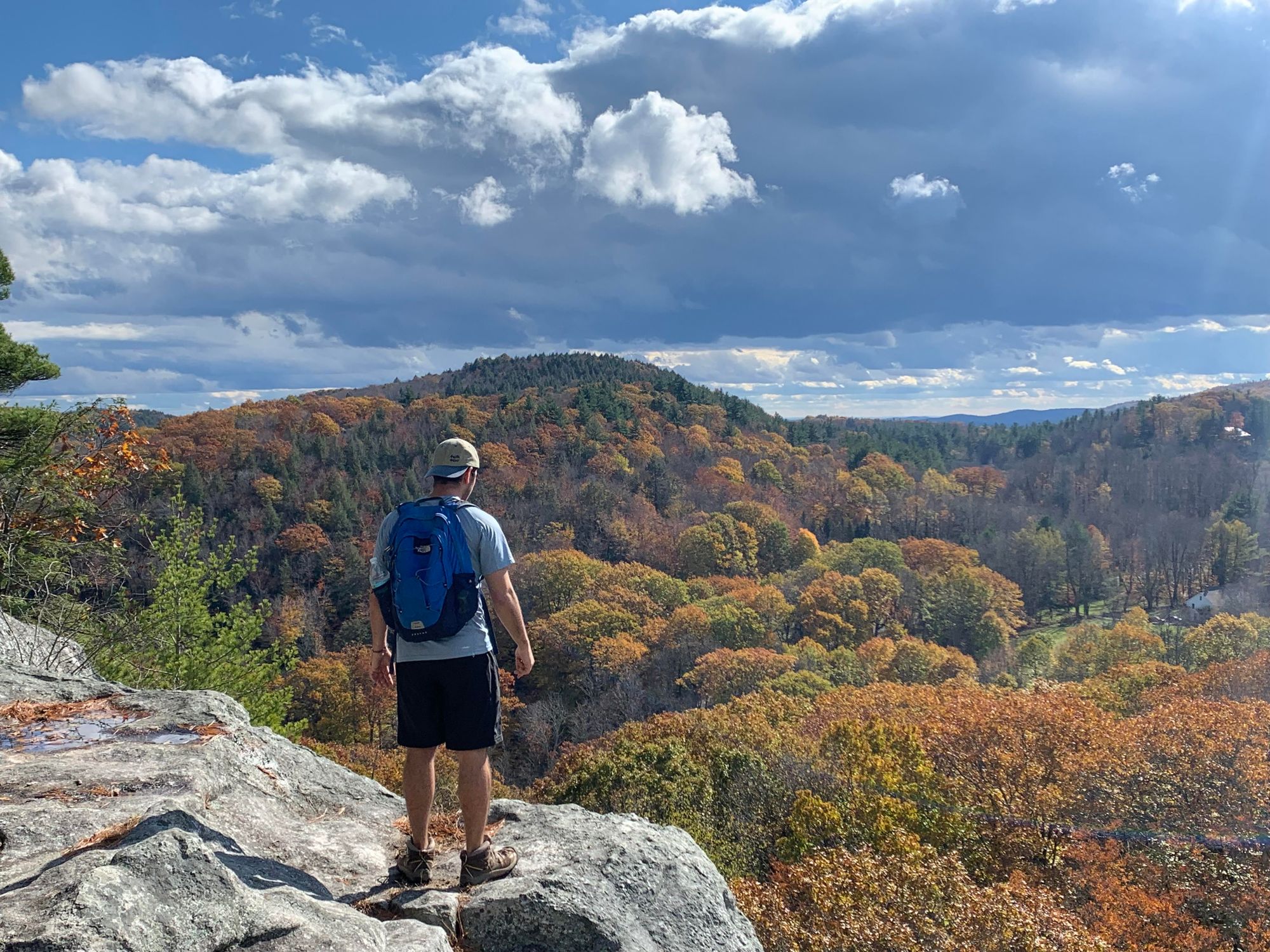 Living to Serve
Among all his successes, what stands out most about Rodriguez's college experience is the time he has dedicated to serving others.
Christian Williams, who met Rodriguez during his first week at Amherst through the UMass Newman Center, told me about a mission trip that he and Rodriguez took to Belize. The goal of the trip was to establish a medical clinic. Accordingly, each of the participants had some level of medical expertise — except for Rodriguez. But he found other ways to help out.
First, he decided to write a song, which he taught to both the other people on the trip and the local people they were serving. Then, Rodriguez led everyone in a multiple-round, tension-reducing sing-along.
Later, the team was assisting a person dying of cancer who had had multiple limbs amputated. Amid the somber scene, Rodriguez lightened the mood by playing with the person's child, a boy around the age of four. "Jorge took off his shoes. He got into the bed with the little kid and started having a pillow fight with him," Williams said.
As a senior in college, Rodriguez felt drawn to do more for Amherst's local community. He and his friends decided to bring food to people experiencing homelessness around town. "And then to honor their dignity as human beings and as persons, we would offer them a meal with a conversation," he said.
Rodriguez and his friends have also started a "blessing-bag drive." They fill a bag with important items — including food, water, and basic toiletries — and give it to someone in need. Rodriguez makes sure to ask for the person's name so he can include them in his prayers.
Rodriguez has also volunteered his time at Bethlehem House, a Northampton organization that offers resources and emotional support to pregnant women experiencing crises.
"Ever since coming to Amherst, my love for the poor — that's been something that's grown," Rodriguez said.
Turning to Teaching
In his time at Amherst, Rodriguez found the challenge he sought as a high school student. Now he's looking toward the next one.
Upon graduation, Rodriguez will first drive down to North Carolina to visit his mother, who's recovering from surgery, and spend the rest of the summer at home with his family. But after that, Rodriguez will live for a year with the Discalced Carmelites, an order of Catholic monks, where he will decide if he wants to dedicate his life to the priesthood.
Though the experience is something Rodriguez feels called to, he's not sure what the outcome will be. "I have to know if this is what I want to do for the rest of my life," he said.
Father Gary Dailey, a Catholic priest and the director of the UMass Newman Center, has served as a mentor to Rodriguez. Dailey likens the discernment process to dating someone. "You date that person in order to determine whether or not you want to marry that person. So you lay all the cards out on the table, you show them who you are, and they show you who they are, and you discern that and come to the point where you decide, 'Yeah, we can spend the rest of our lives together,'" Dailey said.
If the priesthood doesn't work out, Rodriguez can still pursue the job he aspired to when he entered Amherst — becoming a high school poetry teacher.
No matter what path he chooses, Rodriguez's three and a half years as a Beneski Museum docent, his time as an Ancient Greek tutor, and a summer spent working with elementary school students — not to mention the countless connections he's forged along the way — have prepared him well for a life of sharing "the art of living" with others.
On that note, Rodriguez has two pieces of advice. One: "Take ownership of your life. Take ownership of the gift you've been given, right here, right now, so that it may be a beautiful life." And two: "Do not be afraid to take a risk on God. You might find that He is the satisfaction to the questions you have or the happiness you want."